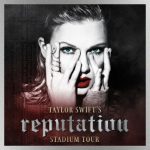 TAS Rights ManagementTaylor Swift takes the top spot on Billboard's latest Hot Tours chart.
The first two dates of the third leg of her Reputation tour earned enough money to put her at number one, over country singers Kenny Chesney and Shania Twain.
Her June 30 show in Louisville, Kentucky at Papa John's Cardinal Stadium and her July 7 show at Columbus, Ohio's Ohio Stadium earned a combined $11.5 million. Both were sell-out shows.
Maroon 5 also made the tally this week at number six, while Sam Smith came in at number nine.
Billboard previously reported that Taylor's Reputation tour could potentially earn as much as $400 million overall.
Copyright © 2018, ABC Radio. All rights reserved.