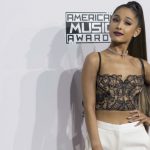 Image Group LA/ABCSurprise: Ariana Grande is releasing her new song "God Is a Woman" sooner than we thought.
The song was originally supposed to come on July 20, but Ariana tweeted that the song will actually be out on Thursday, July 13.
"i have to tell u sum in a lil bit," she tweeted, before revealing, "surprise. twenty four hours til giaw."
Ariana previously announced that "God Is a Woman" will be the next single off her upcoming album Sweetener, following "No Tears Left to Cry." She explained that the song is about, "sexual female empowerment & how women are literally everything & the universe is inside of us tbh."
Sweetener comes out August 17.
Copyright © 2018, ABC Radio. All rights reserved.