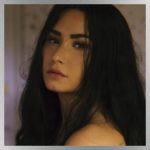 Island/Hollywood/Safehouse
Demi Lovato is reportedly cancelling her scheduled tour dates for this fall as she continues her recovery from a drug overdose.
According to a statement from her tour promoters obtained by TMZ, the remaining dates of her Tell Me You Love Me tour in Mexico and South America have been nixed. She had been scheduled to perform two dates in Mexico in September and six cities in Chile, Argentina and Brazil in November.
"Wish Demi Lovato the best now and in the future and we hope to see her soon in South America," Live Nation and Lotus Productions said, according to TMZ.
Demi reportedly left Cedars-Sinai hospital over the weekend and entered an in-patient rehab facility.
Demi posted a statement to her Instagram page, saying in part, "I now need time to heal and focus on my sobriety and road to recovery. The love you have all shown me will never be forgotten and I look forward to the day where I can say I came out on the other side. I will keep fighting."
Copyright © 2018, ABC Radio. All rights reserved.